Portugal for the Connoisseur: 10-Day Alentejo Wine Harvest and First Class Food Tour
Places visited: Lisbon, Sintra, Cascais, Estoril, Estremoz, Monforte, Evora, Beja, Sagres, Lagos and Faro
Off-the-Beaten-Path Small Group Tour of Europe's Best Kept Food and Wine Secret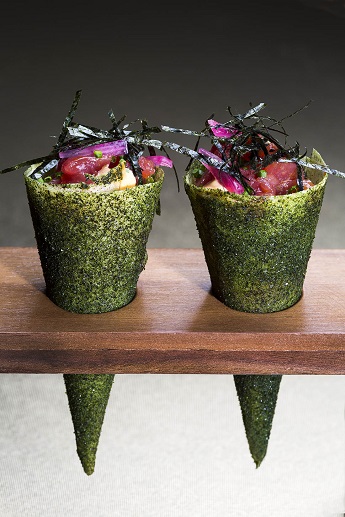 Bem-vindo a Portugal: City Walks, Culinary Stops, Cocktails and Unforgettable Sunsets
Day 1 Friday: Lisbon
Get ready for an unforgettable afternoon! We'll start off with a Walking Tour with one of Portugal's coolest licensed tour guides. She'll show us colorful neighborhoods, medieval castles, breathtaking vistas and much more. As we're exploring the city, we'll also discover the magic of the famed green wine, rich Portuguese coffee, egg custard tarts, cod croquettes and beautiful local cheeses. We'll end the afternoon on a terrace as we watch the sky come alive with a typical Lisbon sunset. It will be love at first sight. We promise! Overnight in Lisbon.
Portuguese Food and Wine 101: Falas português? ...After Today You Will!
Day 2 Saturday: Lisbon
Today we go all in as we start with "Portuguese Language for Food & Wine": Learn the Basics to Skillfully Eat and Drink your Way Around the Country
We'll have lunch at one of my favorite local restaurants (with our Portuguese teachers) where you'll have the opportunity to practice your newly acquired language skills. Afterwards we'll visit some of Lisbon most stunning lookout points as we learn how to capture amazing images with the help of a local photographer.
Before dinner, we'll meet for a crash course on two of my favorite topics: local cheese and wine. National cheese expert and slow local food advocate Pedro Cardoso, will take us on a gastronomical journey as he skillfully introduces our palate to some of Portugal's most sought-after treasures.
Dinner on your own (recommendations provided). Overnight in Lisbon.
Welcome to Alentejo: Europe's New Tuscany
Day 3 Sunday: Vila Viçosa and Evora
After breakfast, we'll leave for an unforgettable multiday adventure to the Alentejo region (recently named Europe's new Tuscany). Get ready to explore rural Portugal at its finest. In addition to boutique family-operated vineyards, we'll visit traditional cheese factories, olive oil mills, luxury country homes, wine resorts, world-class spas, Michelin-rated restaurants, beautifully-renovated 18th century estates, and much more. Your palate (and your body) are in for a treat!
Our first stop will be in the UNESCO medieval town of Evora where you'll use your new photography skills as we tour a well-preserved Roman Temple and early Gothic cathedral. Afterwards we'll meet Tiago, a local expert, who'll give us a quick and fun workshop on the different wines of the Alentejo. Afterwards we'll have a typical lunch at a "locals only" eatery before visiting our first vineyard where you'll meet Alexandre Relvas and his talented team. Alexandre will give us a private tour of his family's winery as he teaches us about the 6000-year old technique of making wine in clay amphoras. We'll end our visit with an extraordinary wine tasting curated and explained by the winemaker himself. We'll travel to our last destination, Vila Viçosa where you'll have the opportunity to explore this beautiful little village, learn about the fascinating world of marble, explore ancient walled city, enjoy spa treatments, or enjoy one of my favorite Michelin-esque restaurants. Overnight in Vila Viçosa.
Welcome to Alentejo: Let's Harvest!
Day 4 Monday: Estremoz and Vila Viçosa
After our luxurious morning breakfast, we'll head over to one of the region's best family-owned vineyards. Owner and master winemaker Luis Mira and his team will give a quick tour before we get to work! They'll teach us what their family's been doing for generations during this time of the year: hand picking the best grapes and getting the fermentation process started... the old fashioned way! After you've stomped your share of grapes, we'll have a blind wine tasting followed an elegant traditional lunch prepared on site by the amazing Paulo Baia. We'll return to our hotel in Vila Viçosa where you'll have the evening free to rest or explore this romantic little village. Overnight in Vila Viçosa.
Welcome to Alentejo: Country Living Fit for Royalty
Day 5 Tuesday: Estremoz and Monforte
After breakfast, we'll have some free time to explore the historic village of Estremoz before visiting a stunning 300 hundred year old property that was a gift to King Dom Pedro's mistress. We'll tour this internationally-known winery and enjoy a wine tasting before we chat with the gracious Isabel Bastos, the family member who inherited this breathtaking residence and palace. After saying "ate logo" to Isabel, we'll drive over to one of the most amazing country estates I've ever seen. Here we'll have a beautiful gourmet lunch prepared by the well-known local chef Filipe Ramalho. Afterwards you'll have the chance to take a local cooking class, swim, rest, explore ancient roman ruins, read a book, or go horseback riding. Later in the evening, weather permitting, we'll go up to the tower (where the property got it's name) and enjoy the beautiful sea of stars against the pitch black sky. (Overnight in Monforte, Alentejo)
The Magic of the Algarve: Golden Sand Beaches, Delectable Food and Old World Charm
Day 6 Wednesday: Sagres, Lagos and Faro
After breakfast, we'll head south to the world-famous Algarve where you'll be marveled by the drastic "end of the world" seaside cliffs, unspoiled golden sand beaches and quaint fisherman villages in Salema, Sagres and Lagos. Here you'll have the chance to play in the water, hang out on the beach, relax in the spa, enjoy one of my favorite city wine tasting. (Suggestions will be provided). Overnight in Lagos.
The Magic of the Algarve: Golden Sand Beaches, Delectable Food and Old World Charm
Day 7 Thursday: Sagres, Lagos and Faro
Today after breakfast, you'll have the chance to continue exploring this breathtaking area of the Iberian Peninsula. You'll have plenty of beach, water and tourist activities to choose from. (Suggestions will be provided) Overnight in Lagos
A Memorable Visit to Baixo Alentejo: Wine, Luxury Country Estate and Gourmet Lunch
Day 8 Friday: Baixo Alentejo and Lisbon
After breakfast this morning, on our drive back to Lisbon, we'll stop by one of my favorite vineyards and country homes for a well-curated wine tasting and unforgettable michelin-esque lunch on a gorgeous estate. You'll be just as enchanted by the property as you will be the property owners and their fascinating philosophy on life: fazer da vida uma festa (make life a party). Once we arrive in Lisbon, you'll have the rest of the evening to enjoy as you please. (Suggestions will be provided). Overnight in Lisbon
Breathtaking Castles, Picturesque Villages and Coastal Towns
Day 9 Saturday: Lisbon/Sintra/Estoril/Cascais
Today after breakfast, we'll head to the majestic town of Sintra: a UNESCO masterpiece filled with breath-taking castles, winding roads, and amazing cheese tarts. We'll enjoy a bon voyage lunch together in one of the region's most noteworthy restaurants before heading over to the picturesque villages of Estoril and Cascais for a late afternoon stroll and a bit of people watching in the poshest area of the greater Lisbon region. Overnight in Lisbon.
Evening free to enjoy as you wish. (Restaurant suggestions provided)
Day 10 Sunday: Lisbon
Breakfast at hotel. End of core 10-day program. Boa Viagem!