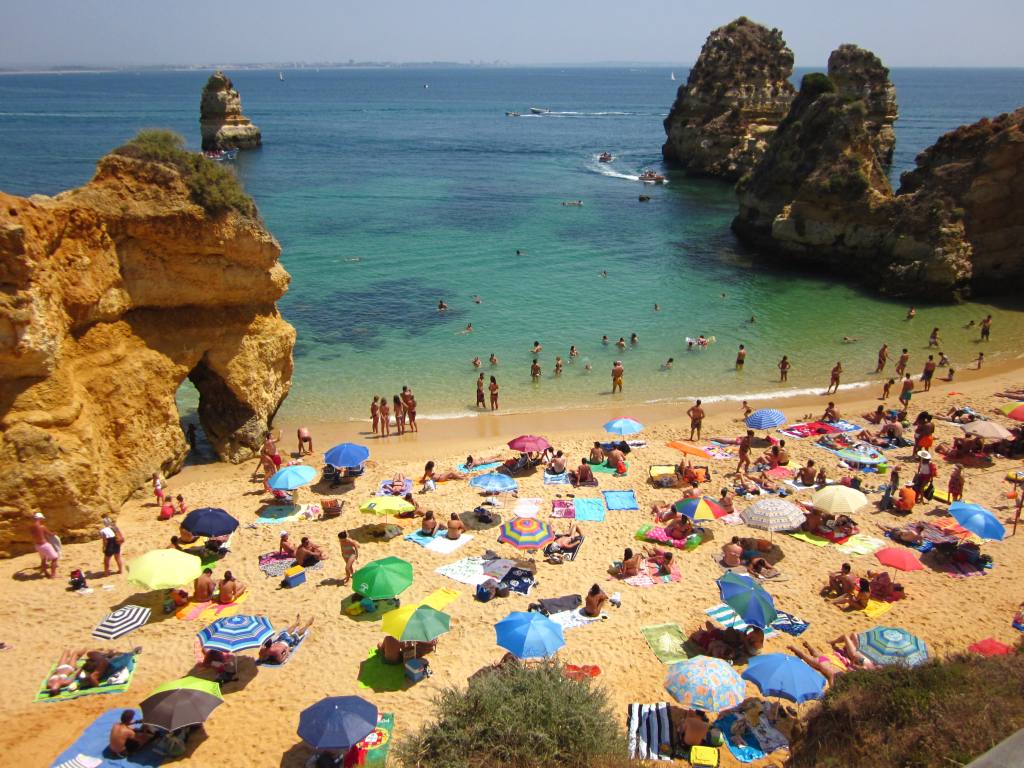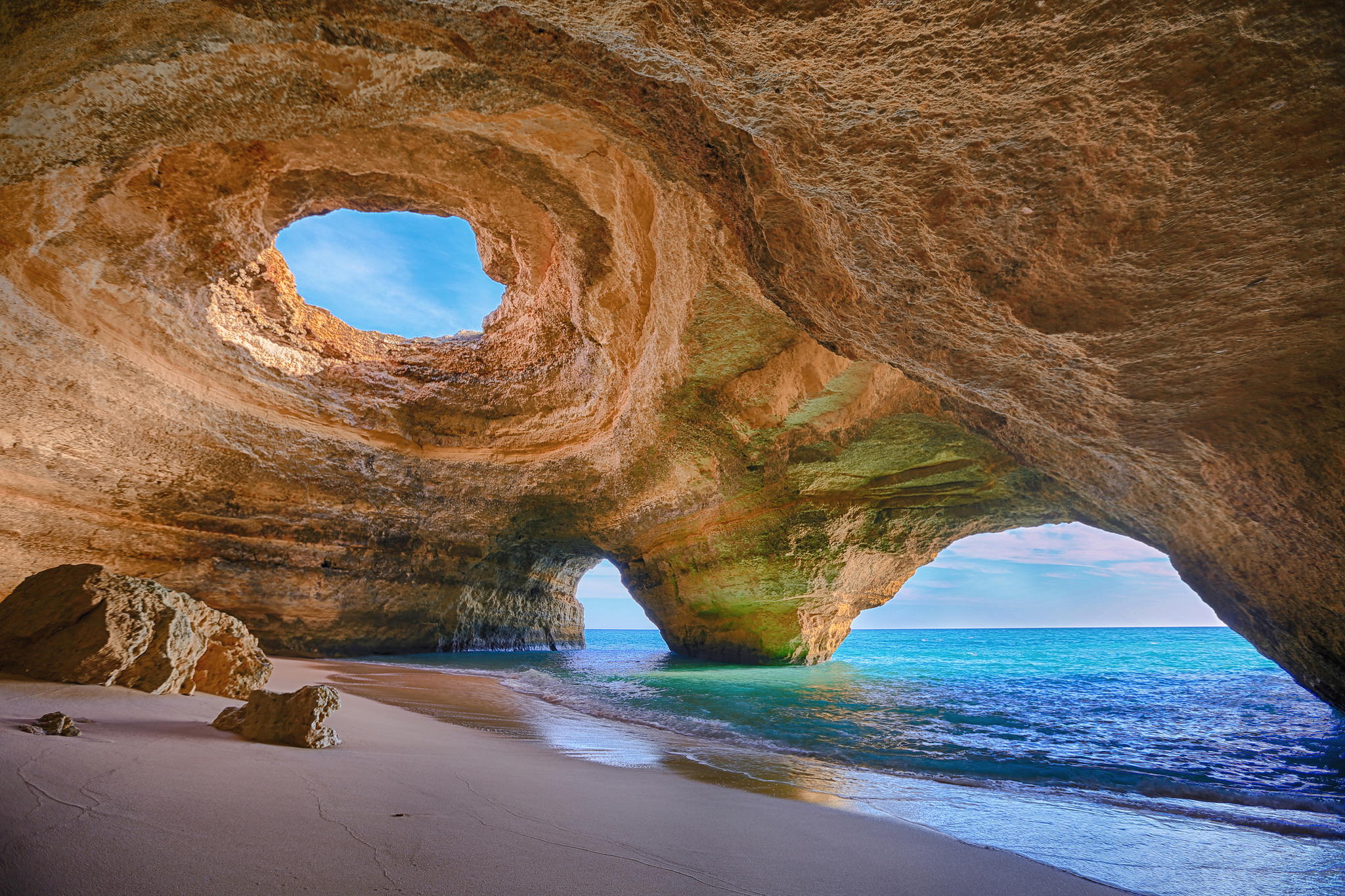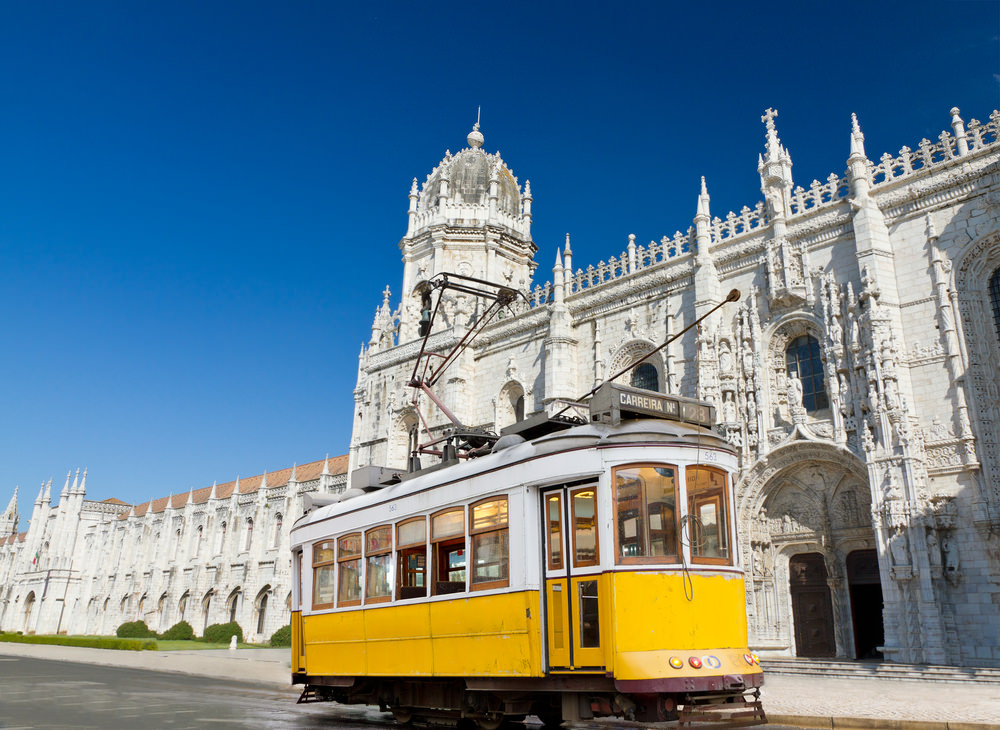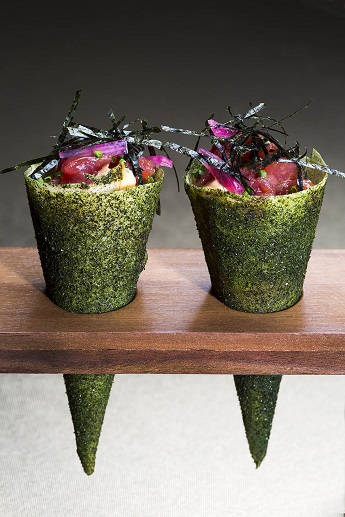 Click here for detailed itinerary:
Join us this September as we experience fine Portuguese food, wine and culture as a local! During this exclusive small group 10-day experience, we'll treat our palates to the ultimate journey as we meet some of the country's most famous food and wine superstars. Since it is harvest season, we'll have the opportunity to participate in old-fashioned winemaking on small-production vineyards and learn all about the region's wine through a variety of private workshops, roundtable discussions and blind wine tastings.
行程将始于今年九月,随我们一起去体验葡萄牙美食、葡萄酒和当地文化!在这个为期10天,10人小团队的特色行程中,大家会尽情品尝葡国最著名的一些美食和酒中贵族,绝对令您大快朵颐。由于正处收获季节,我们将有机会参与小型葡萄园中进行的传统葡萄酒酿造活动,并通过参加各种私人聚会、圆桌讨论和盲品等方式来了解该地区的葡萄酒。
We'll also enjoy some of Portugal's most authentic local eateries as well as popular gourmet restaurants such as Belcanto, 100 Maneiras Bistro and Narcissus Fernandessi. We'll take a two-day "beach break" and travel down to the southernmost tip of Portugal, where old world charm meets the newest coastal playground for wealthy Europeans and celebrities. We'll relax on one of the world's most photographed beaches while enjoying beautiful coastal cuisine and wine. And just like true jet-setters, we'll charter a yacht to enjoy the famous Portuguese sunsets from the best vantage point: the water.
我们还将前往葡萄牙最正宗的当地餐馆,以及一些颇受欢迎的美食餐厅,如Belcanto、100 Maneiras Bistro和Narcissus Fernandessi等。我们将进行为期两天的"海滩休闲",前往葡萄牙最南端的海角,感受各种专属欧洲大亨名流们的传统魅力与最新的海滨娱乐场所的交相辉映。我们将在这片世界上最适合拍照的海滩放松身心,同时享用美味的海滩美食和葡萄酒。同真正的名流一样,我们也会包租一艘游艇,在海上的最佳位置来观赏著名的葡萄牙日落。
On each end of the trip, we'll also have time to discover Europe's coolest capital: Lisbon. You'll fall in love with the dazzling mix of architecture, luxury tax-free shopping, fine dining, European fashion, beautiful sunlight and unique fusion of cultures from around the world. By the end of this experience, you'll know all about the food and wine scene, as well as the newest places where the coolest locals hang out.
每一段旅程的结尾,我们都会有时间探索欧洲最酷的首都:里斯本。您会爱上这里炫目的建筑、奢华的免税商店、令人垂涎欲滴的美食、欧洲时尚潮流、迷人的阳光和世界各地风情的独特融合。在行程结束之时,您会将美食、美酒、美景,以及当地新新人类们所流连的潮流地点一网打尽。
This is an experience-based program designed specifically with our discerning Chinese clients in mind. For this experience, we've selected the country's best hotels, restaurants and tour guides with extensive experience working with the world's most distinguished visitors. Our goal is to make our guests immediately feel at home. With that in mind, we provide food menus and tour information in Mandarin, bedroom slippers and a wide selection of high-quality Chinese teas in the hotel rooms, and typical Chinese breakfast items on some of our travel days. For added support, we'll also have at least one full-time native Mandarin-speaking assistants working with us during the entire program.
这是一条专为我们独具慧眼的中国客户设计的体验式线路。针对这种体验,我们精选了葡国最好的酒店和餐馆,由具有丰富经验的导游来为世界上最尊贵的客人们提供服务。我们的目标是让您马上就产生一种宾至如归的感觉。考虑到这一点,我们在酒店客房中提供了中文菜单和旅行资料,卧室拖鞋和多种优质的中国茶水可供选择,行程中的某几天为您提供经典的中式早餐。作为附加服务,我们还会在整个行程中安排至少一名全职的中文普通话助理来提供协助。
There are only two dates available with a maximum of 15 participants each. So come alone or bring friends and family. Either way, you'll feel like you're at home as soon as you arrive!
适用于15名参与者的日期只有两天。所以一个人,或者带上亲朋好友一起来。无论哪种方式,一到这里,您就会拥有宾至如归的感觉!
(This experience is also available for private groups. Please contact us for more information.)
(该行程也适用于私人团体,请联系我们获取更多信息。)
Sept. 8th - Sept. 17th: Starting at €5,275.00 Euros (standard room/double occupancy in luxury hotel)
9月8日至9月17日:5,275.00欧元起价(豪华酒店标准间/双人间入住)
Sept. 22nd - Oct. 1st: Starting at €5,275.00 Euros (standard room/double occupancy in luxury hotel)
9月22日至10月1日:5,275.00欧元起价(豪华酒店标准间/双人间入住)
Click here for detailed itinerary:
*Experience Fee Includes:
*行程费用包含:
Small group guarantee (the experience is capped at 15 people)
参团人数保证(参团人数限制在15人之内)
10 days/ 9 nights at exclusive boutique hotels and exclusive countryside wine resorts
10日/9夜特色精品酒店和特色乡村葡萄酒度假村住宿
Full-time support provided by Immersa Global's President
Immersa Global公司总裁提供的全天候客户服务
Full-time support provided by native Mandarin-speaking assistant
中文全天候客户服务
All private programmed ground transportation (including airport transfers)
团队专属接驳服务(包括机场接送)
All meetings and workshops with celebrity winemakers, wine critics and chefs.
所有与著名的酿酒师、葡萄酒评论家和厨师进行的交流和探讨的机会
All programmed activities (wine harvest, wine tastings, guided tours, private sunset champagne cruise, etc)
所有预定的活动(葡萄采摘、葡萄酒品尝、行程导游、私人赏日落、品香槟酒航行等)
All cultural immersion experiences with local people
所有与当地人进行的文化交流体验活动
Most meals as indicated in the itinerary (including fine dining restaurants and wine pairings)
行程表中所注明的大部分用餐(包括精美的餐厅和搭配的葡萄酒)
All programmed gourmet lunches
所有预定的美食午餐
All taxes, services fees and gratuities
所有税费、服务费和小费
*Immersa Global's Small Group Experiences are exclusively for adults age 18 and over.
*Immersa Global的小团队行程只面向年龄超过18岁的成人开放。
Fee Does Not Include:
费用中不包括:
Airfare
机票费用
Visas (if applicable)
签证费用(如适用)
Daily dinners
每日晚餐费用
Incidentals (ie. spa treatments)
额外项目(例如水疗)
旅游保险