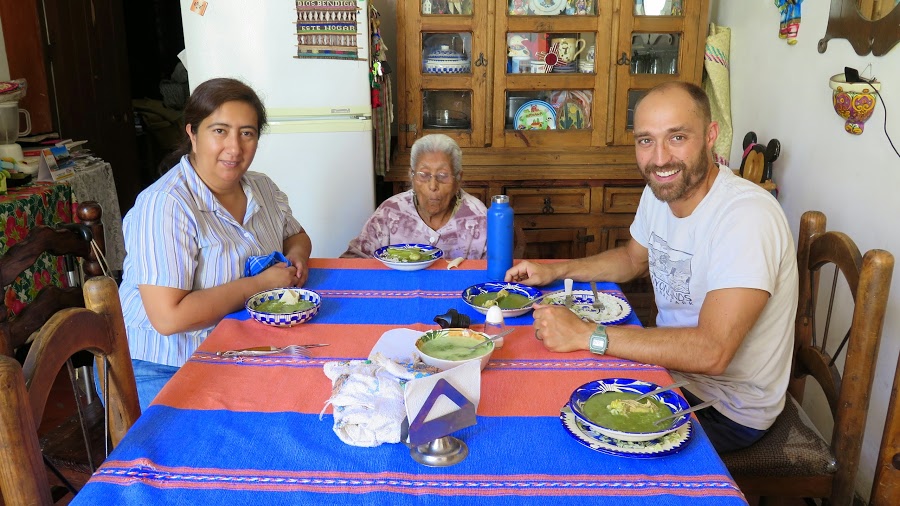 The homestay experience is by far the best way to completely immerse yourself in the local language and culture. You'll find that our host families are very connected in their local communities, and have many years of experience working with international guests.
During your stay, your host family members will be your most influential "cultural ambassadors," personal program liaisons, and, most importantly, your new friends.
Our host families are considered middle class or higher by local standards and live in comfortable homes in very safe neighborhoods. Each family is interviewed and screened to ensure that the home meets Immersa Global's rigorous homestay standards.
Each guest will have a private bedroom, traditional breakfast, internet access, optional laundry service, and most importantly a warm and loving environment where you'll soak up everything your host country has to offer.
"My first homestay program was in Costa Rica when I was in my late teens. Over those two months, the things that stood out the most were all centered around the family. I was amazed how the kids actually enjoyed spending time with their parents. I was also surprised how every night we had elaborate home-cooked meals. Dinner was my favorite because it always included long passionate conversations about everything. The family spoke Spanish so quickly that I could hardly keep up, but just by listening I picked up a lot of new vocabulary that was definitely not being taught in class!" --Sheree Mitchell